"You belong with me," I said to my V8-swapped M3 as I ripped down a backroad in rural Iowa. I thought back to December right before last Christmas when I first bought this M3, blown engine, rust, and all. It was a stark departure from the time after getting married when I thought to myself, "Man, an awesome project car is one thing we are never getting." Back together after I made sparks fly by cramming a Ford 5.0 V8 under the hood, I couldn't go fifteen minutes without thinking about the next step towards making this car mine. I approached each new challenge fearless, but enough with all of this pontificating, let's talk about this labor of love. Story time!
---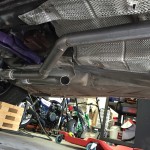 Fünf Null Part XII: Post-Swap Engine Mount and Exhaust Upgrades –or- "It Never Ends"
---
The car came without a headunit but with like 22 RCA cables running from the head unit to who knows where. If this car was ever going to be wife-approved, the harmonious sound of eight cylinders working in unison to convert dinosaurs into motive force wouldn't be enough for her to agree to spend time in it, this car needed a clean install capable of pumping sick beats.
The car came to me with stock speakers up front, some garbage 6x9s in the back, and a Rockford Fosgate compact 4-channel amp mounted in the truck where the stock amp used to be.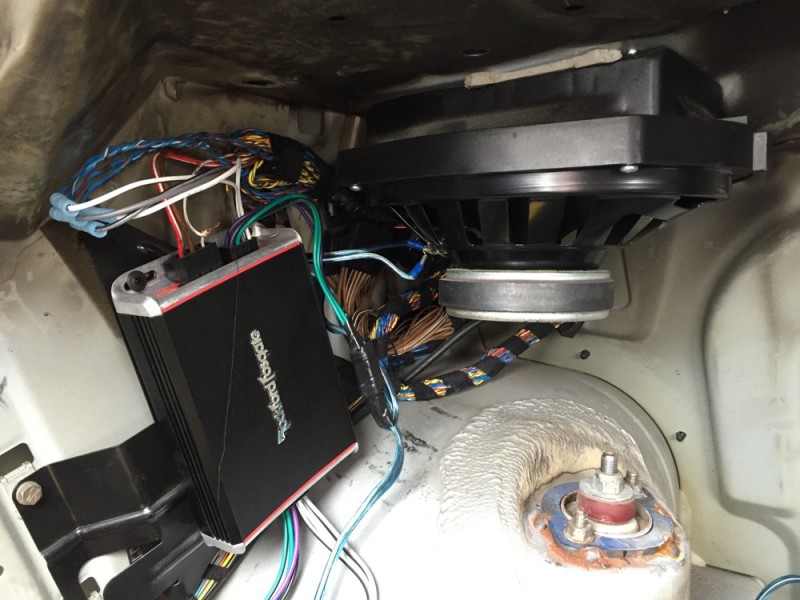 After doing some research, I found that the RF amp is actually decent, capable of putting out 75W RMS x 4 channels at 4 ohms, so I kept it. Because it's so compact it's really popular with motorcyclists like that guy that always went roaring through my old townhome development at 5AM blasting Bon Jovi's Wanted Dead or Alive. If the amp can pump out the ultimate badass biker anthem over the sounds of his even more ultimate badass straight pipes, it should suffice for belting out my jamz.
The amp had been wired up through the stock wiring harness, so I disconnected that and instead used some 4 gauge wire left over from the #TeamHatchback stereo install for the power and ground to the amp.
After realizing that the installed 6x9s were rated for 50W RMS max and hearing how badly they performed under any type of power from the amp, I knew they had to go so I yanked them out. Fortunately, a previous owner had already installed the adapters to allow the installation of 6x9s in an E36. I decided to fill the blank space with some Polk DB691 6x9s. Rated at 125W RMS with a 93dB sensitivity and response down to 35Hz, they were a good choice for a car that wasn't going to get a subwoofer.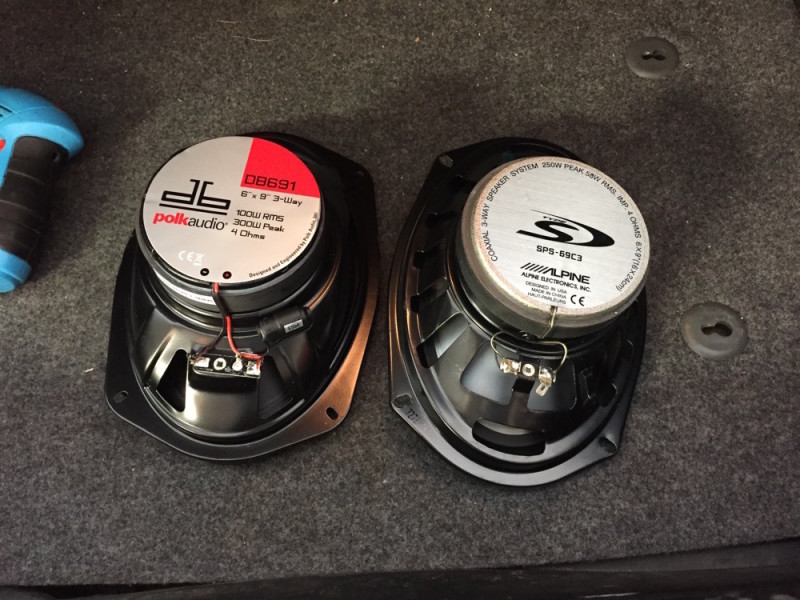 Of course, contorting myself to get into the right position to install the speakers was…uncomfortable.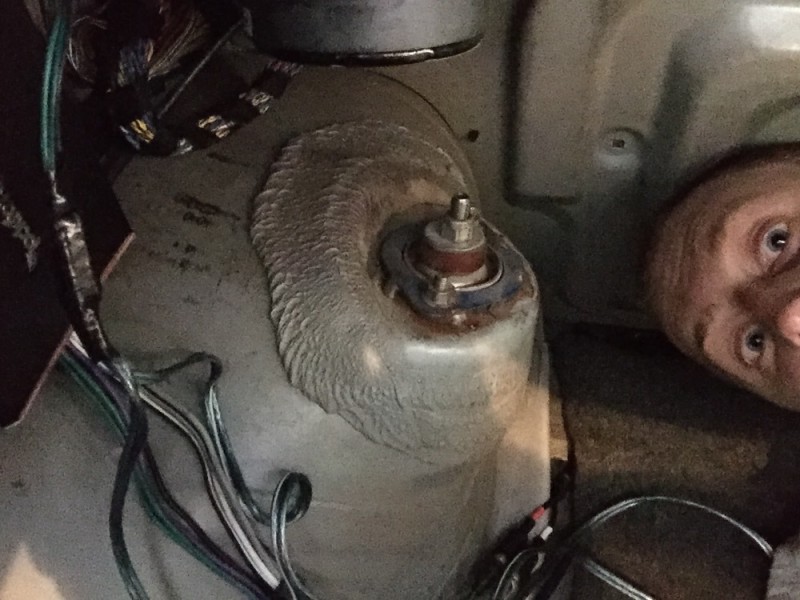 Up front, I found the stock woofers and midranges in place, with some Infinity tweeters in the doors. I grabbed a Polk DB5251 component system to replace the stock woofers and broken tweeters.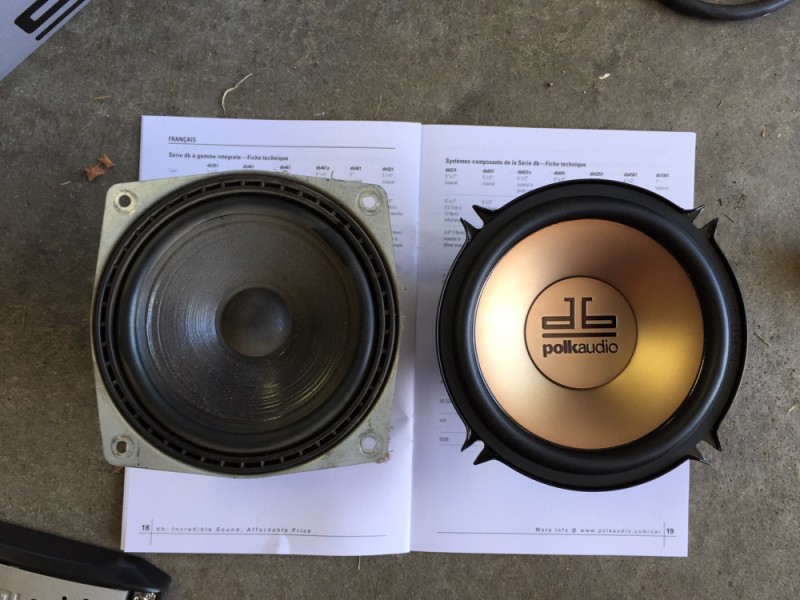 I used this component setup in my Focus; I know all too well how great the Polk setup is so I decided to use it again in the M3. It comes with the 5.25″ woofer, a 1″ tweeter, and the necessary crossover, and can handle 100W RMS. I pulled the old woofers out  of the footwell and put the crossover up in the dash, held safe and sound by mother nature's greatest achievement, zip ties. I reused the stock tweeter wiring to avoid having to pull wires into the doors.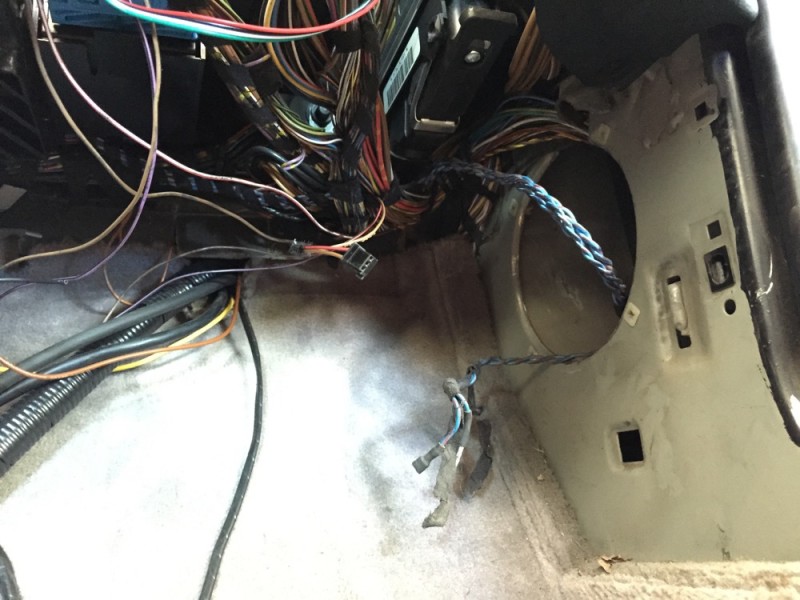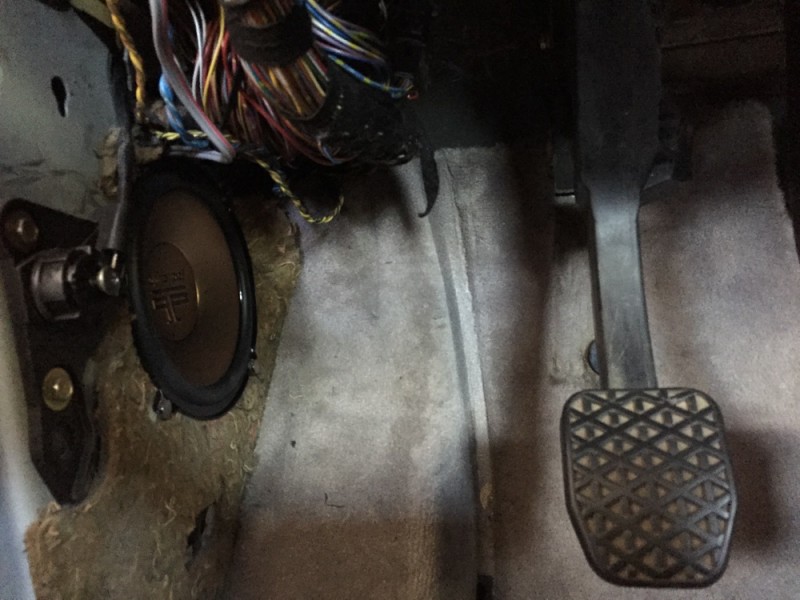 The tweeters fit into the doors nicely and clamped in place.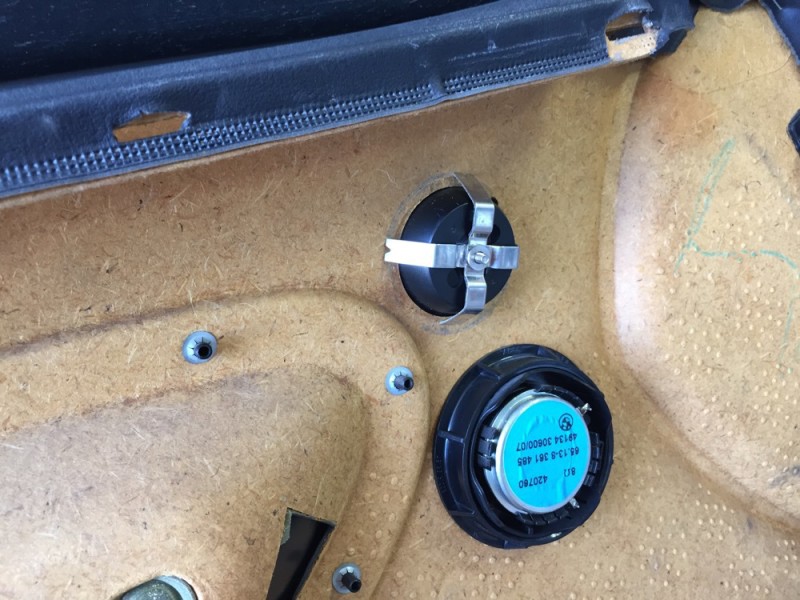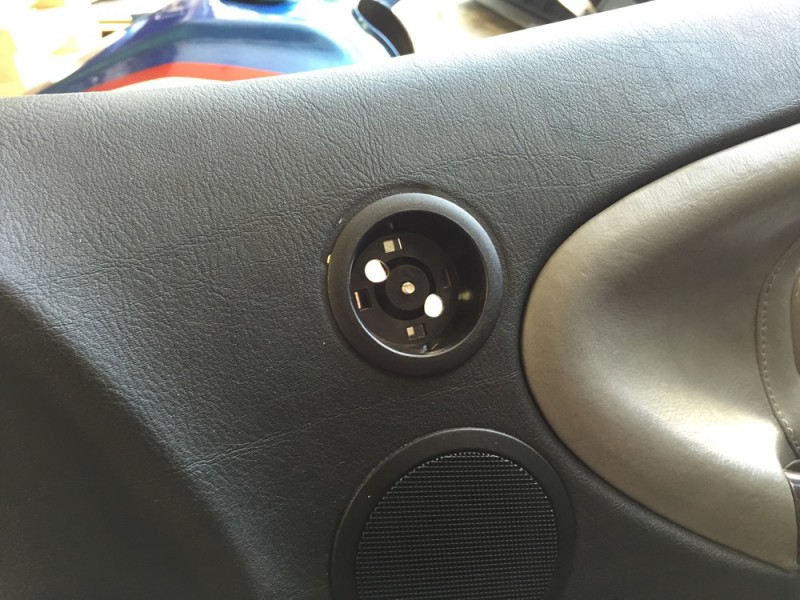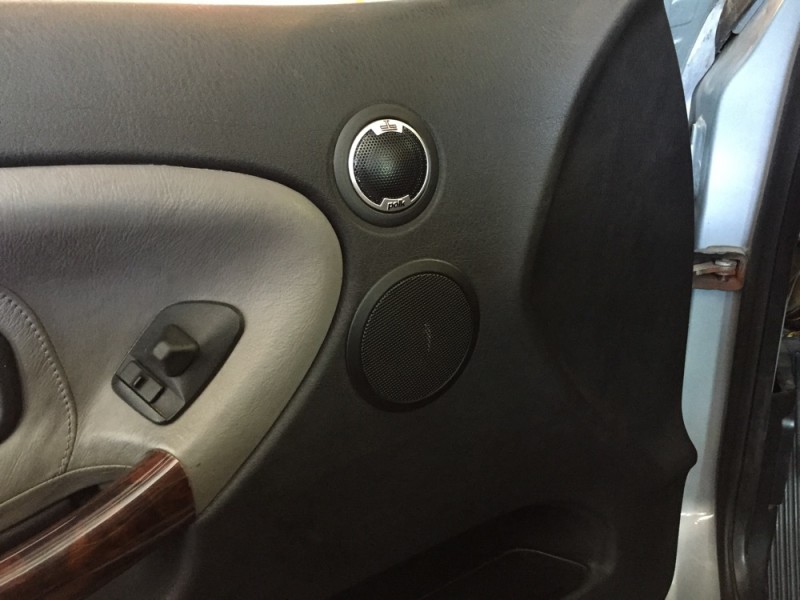 I left the mids installed but unplugged.
For now, I ran a headphone-to-RCA cable to the amp with an inline volume knob and just drive sound from my phone. Eventually I'll have a more permanent sound source, but for right now it's enough to fill the blank space while I shake off all of the bad blood with more style than I could have imagined in my wildest dreams.
How's the sound quality? It's hard to say for sure since the amp is driven straight from a cell phone, but I have no complaints. In previous cars, I've made up for crappy, boring driving dynamics by having a nice stereo. The M3 doesn't suffer from being boring, so I don't miss having a couple amps and a sub. It's good enough to pump music during the drives to the autocrosses that are a bit further away. Bass is certainly not sub-level, but it's there in a way that the old 6x9s couldn't dream of. The front components are great, and it's all loud enough to earn a punch in the arm if I turn it up while the wife is riding shotgun.