This past weekend I attended an SCCA Starting Line school held in Lincoln. It's designed for people new to autocross (and motorsports in general), the class was a birthday gift from my wife. I packed up on Friday and headed out for Lincoln, about a 3 hour drive for me. Instead of putting a few hundred highway miles on the new (used) RE-71Rs, I decided to just run my snow tires on the interstate and swap to the summers for racing. Which led me to the realization that I can fit a single tire in my trunk. Why didn't I just get a Touring?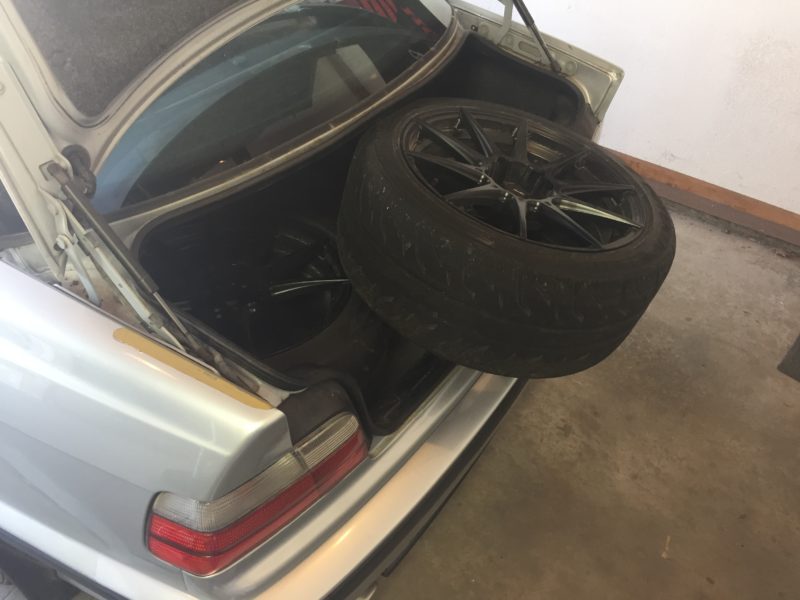 So I piled three more tires in the back seat and ran with it.
We showed up bright and early Saturday morning, there were 13 students in the class. Notable cars were a Charger Hellcat, a new Cayman, an Audi SQ5, a Focus ST, an FRS, and more.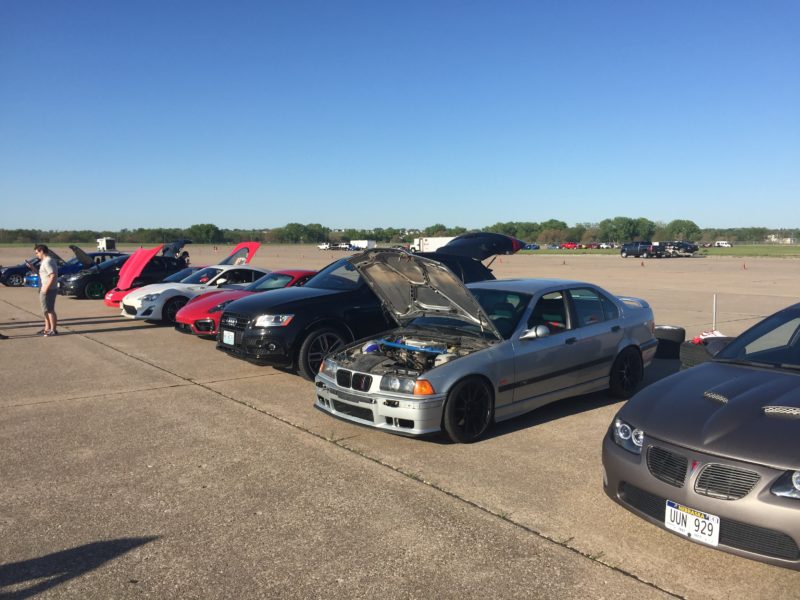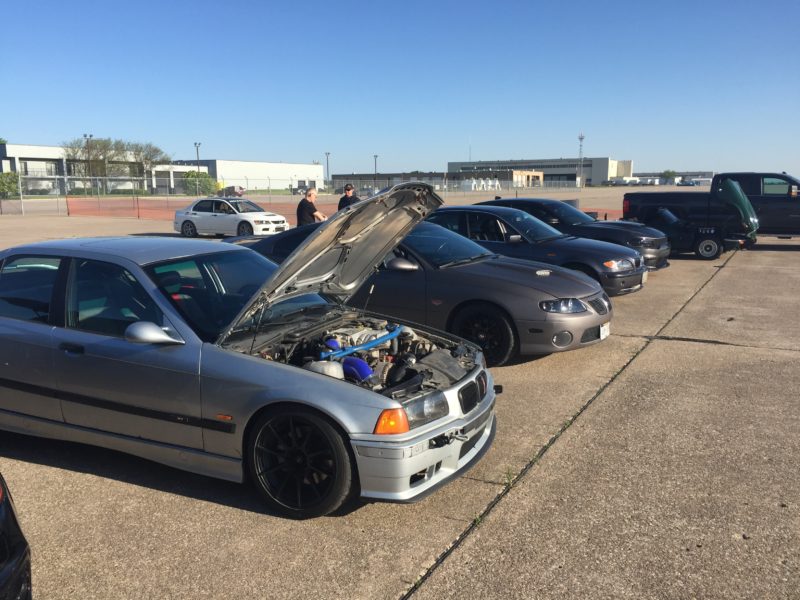 We had two instructors for the day, John Hunter, an SCCA national champion, and Tamra Hunt, who has managed two national championships in four years of racing. We spent time on an oval working on weight management and finding our exit. We spent time on a slalom course working on slalom entry, maintaining a rhythm, and backsiding cones. The instructors also took turns driving our cars to give us an idea of what the car can do, and to figure out the car's setup to better give us advice. Both instructors were highly complementary of my car, both said it was an incredibly fun car to drive.
After a lunch break, they instructors set up a simple autocross course with a slalom, a couple sweepers, and a nice offset complete with timing to measure progress. We had two runs driving, two runs riding with the instructor, five runs driving with the instructor, then three runs driving on our own. I started around a 28.8. John got into the driver's seat and laid down a 27.7 on his second run. I got back in and worked my way down to a 28.3, only to watch the coolant temperature climb north of 240 degrees.
Remember that new radiator and fan I installed? The radiator is fantastic – 180 degrees all day long as long as the car is moving. The fan is garbage. It's very slow to cool the car down and with so many back-to-back runs in 85 degree weather, the fan was struggling and the temperature kept climbing. John hopped out to give me my final three runs, fairly confident that I would be able to match or beat his time. I did some laps to the side to let the car get down under 230 degrees, but began to notice that even when I pushed in the clutch, the car was still slowing down.
Did I mention the brass caliper slide bushings I installed a few weeks back? One side dragged right away, so I pulled it and put the stock rubber back. But now it became very obvious that the other side was dragging. The caliper got hot and warped enough to bind the slides and clamp the right front brake on at all times. I did my last three runs but wasn't able to get below a 28.8. I took the car for a drive up and down the road to cool it down, but the front end was shuddering and I could smell the burning brakes. I parked the car and smoke was whisping off of the front brake. I could put my hand four inches from the wheel and I felt the heat coming off of the rotor. The silver-painted caliper had yellowed and the rotor was discolored on the surface. Youch.
I figured I was going to be in trouble and I might not be able to autocross the next day. I check O'Reilly's and found that they actually had the caliper rebuild kit in stock for $11 all of 12 minutes away. After the day ended I ran over there and picked up the parts, stopped by Home Depot to grab the necessary 7mm hex driver, and did the job in the hotel parking lot.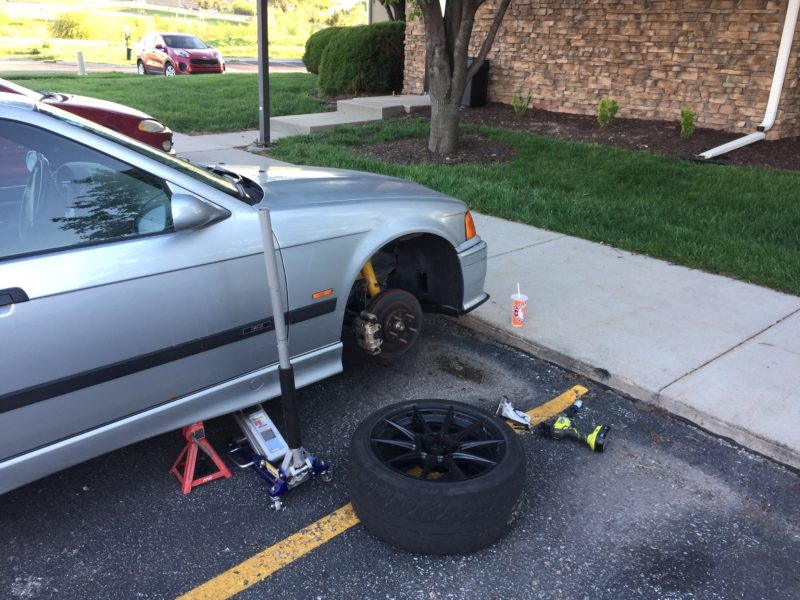 That's not just romantic golden sunset lighting, that's yellowed silver high temp caliper paint. I'm glad I splurged on the RBF600 brake fluid.
The next day was a Nebraska Region event, and my Starting Line school entry fee included entry into the event. I'd never been to the Lincoln Airpark before and was blown away by how huge the space was. I did a quick side-by-side comparison in Google Maps, and I'm pretty sure you could fit all four of DMVR's typical venues inside of the Lincoln space…at the same time. And still have room to grid.
I met a lot of great people, and every was interested in checking out the V8 swap. Several people had been at the test and tune on Saturday while the school was going on and noticed from far away that my M3 didn't sound right.
One of my favorite cars was this C-Prepared 1969 Mustang coupe.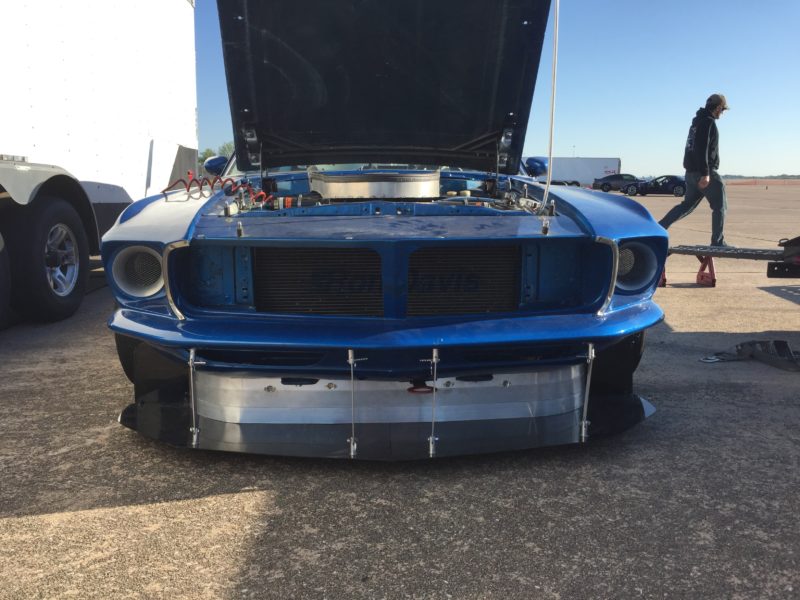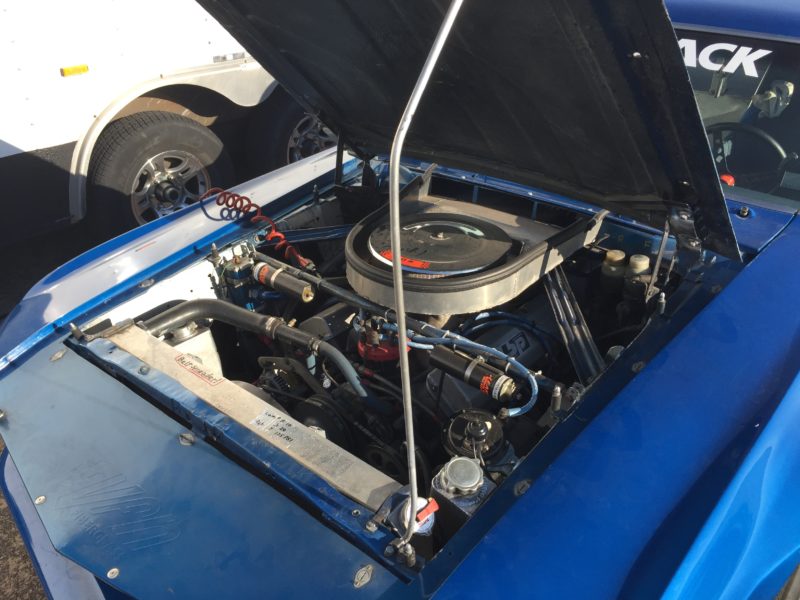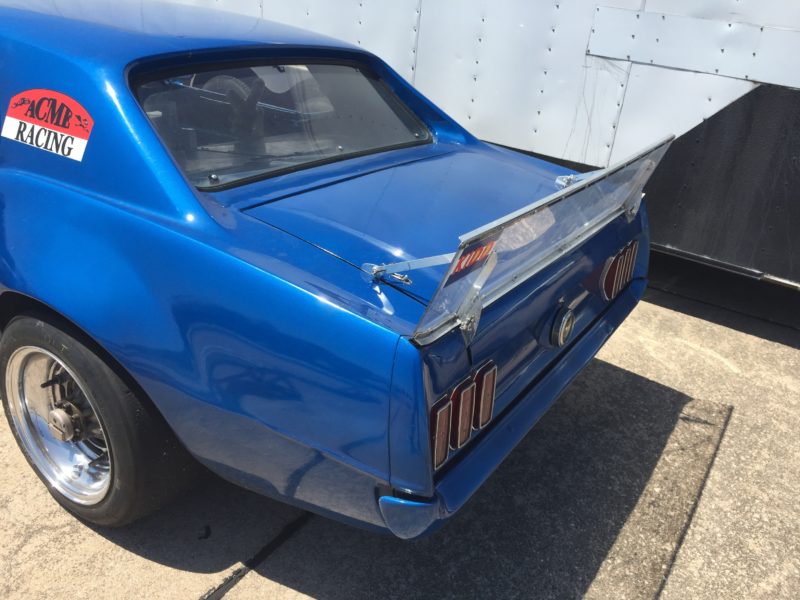 I ended up corner working with the guy and had a blast chatting with him. The car has a "detuned" 302 from a '90s Mustang Trans Am series car. Those cars were pushing 700hp at 8000rpm. I'm not sure how detuned it is, but it sounded INCREDIBLE.
Despite having 134 people there, we were still able to do 5 runs. I made solid progress on each run, still learning the car's limits on the new tire setup. Several times I was blown away by the car's ability to hang on at speeds I previously never could have held. The video posted was of my fastest run.
I was able to cut time off at each run as I got better at hitting my marks and adding speed where I knew I could. I shut the car down between each run and managed to keep temps below 205 with the use of a borrowed water sprayer to the radiator. Pardon the fist pump at the end, I'd just cut a full second off of my previous best time. There was another E36 M3 there, a silver coupe with Corbeau seats, coilovers, and 245 RE71Rs all around running in STR. His best time ended up being a 62.332, just 0.050 faster than my 62.382.
My tires got…warm.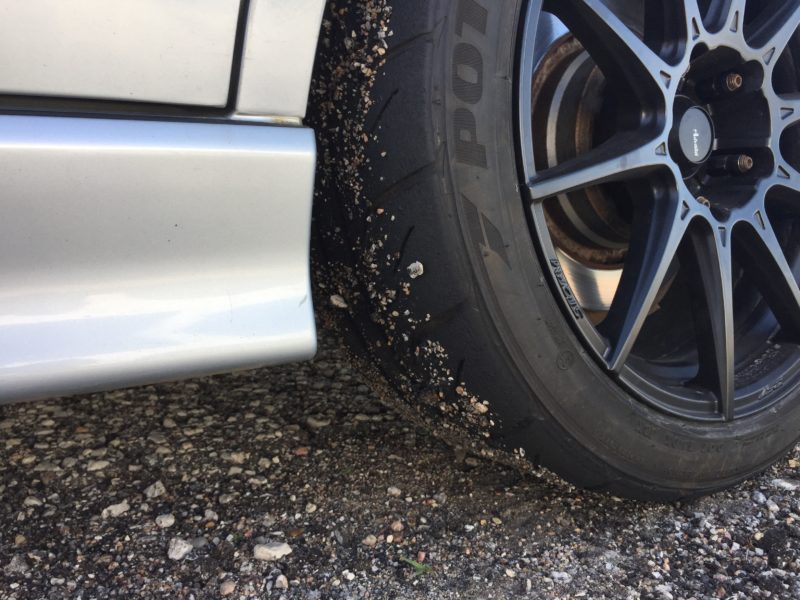 After my 5th run, I swapped tires, packed up and headed out for home. Overall I had a fantastic weekend and the sunburn to prove that I did it. The next local event is in two weeks so I need to get the cooling fan situation figured out by then.