Picture this: It's one week until the final race weekend of the year, with events on both Saturday and Sunday. Wife and child are spending the week worshiping at the Church of the Mouse. With five evenings at my disposal, what could I do ensure COMPLETE DOMINATION at the upcoming races? Braces.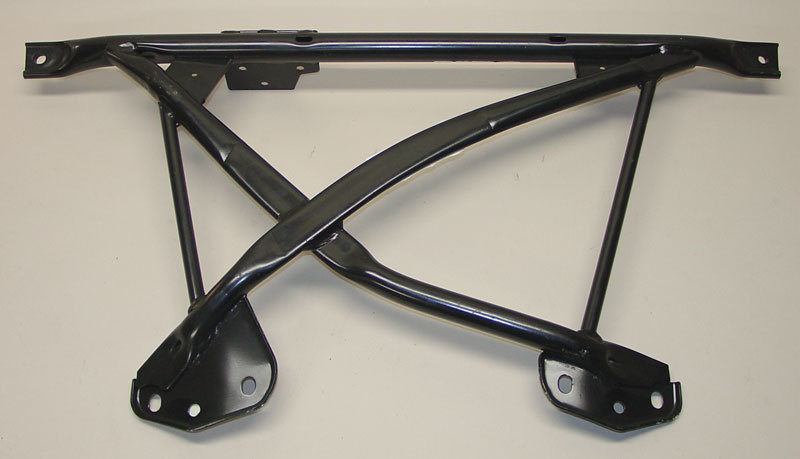 That there is the factory x-brace that BMW installed on all E36 convertibles. Drop tops are naturally more wibbly-wobbly without the roof structure, so the additional bracing helps keep things tied together. These braces can be found for a little over a hundred bucks, but that's a little over a hundred bucks more than I wanted to spend. Plus, with my engine swap, who knows what would interfere, rub, touch, or otherwise make a stranger uncomfortable.
So out with the 3/16″ plate. Step one was to cut it to size, then score it with a cutting disc for precise bending.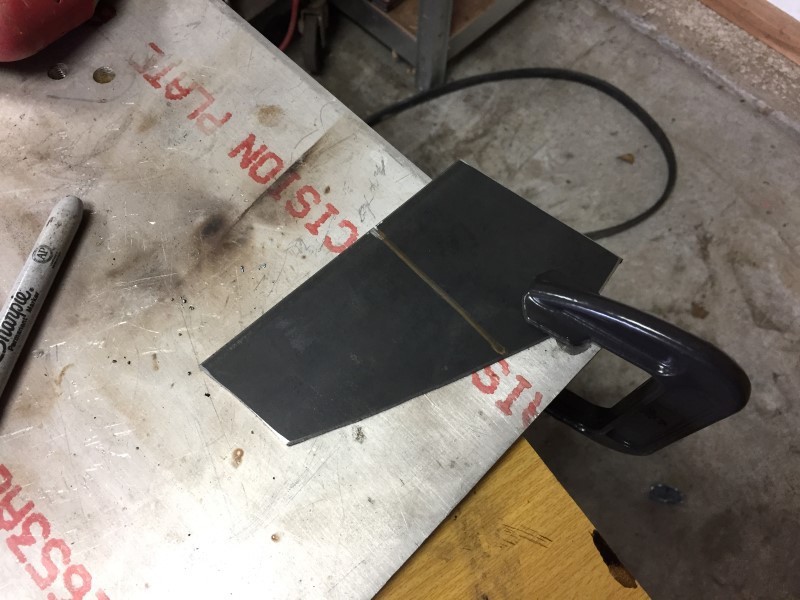 Fortunately, the holes in the subframe are already tapped and ready to go, so I bolted the bracket up and pulled out some 1″ tubing.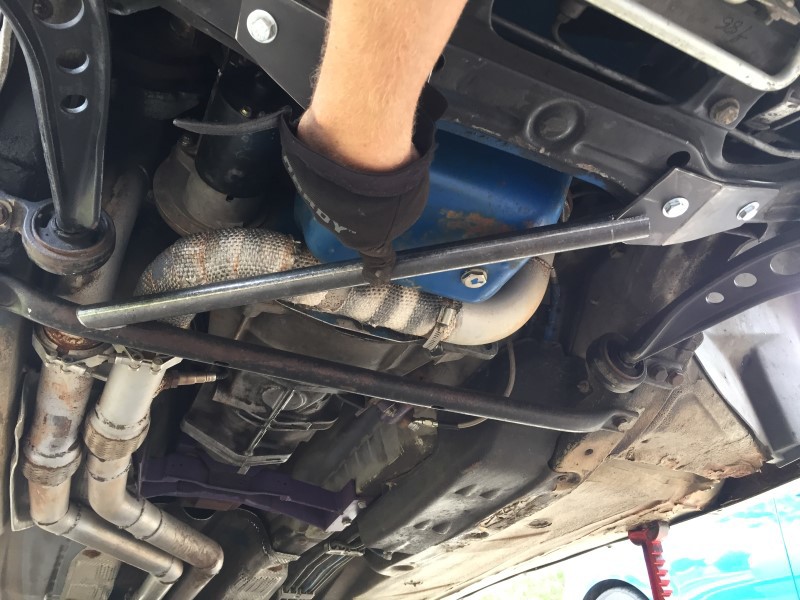 After that I cut and hand-notched two more pieces, placed carefully so as not to block the oil drain bolt.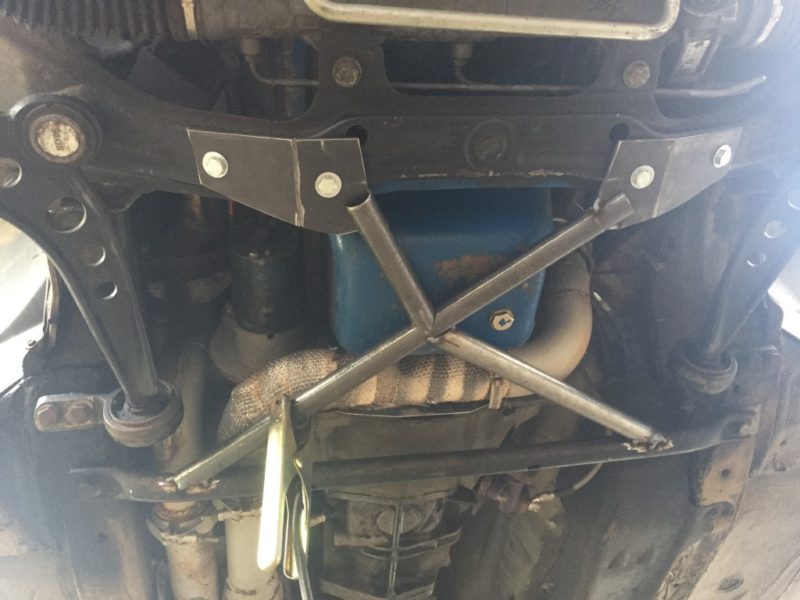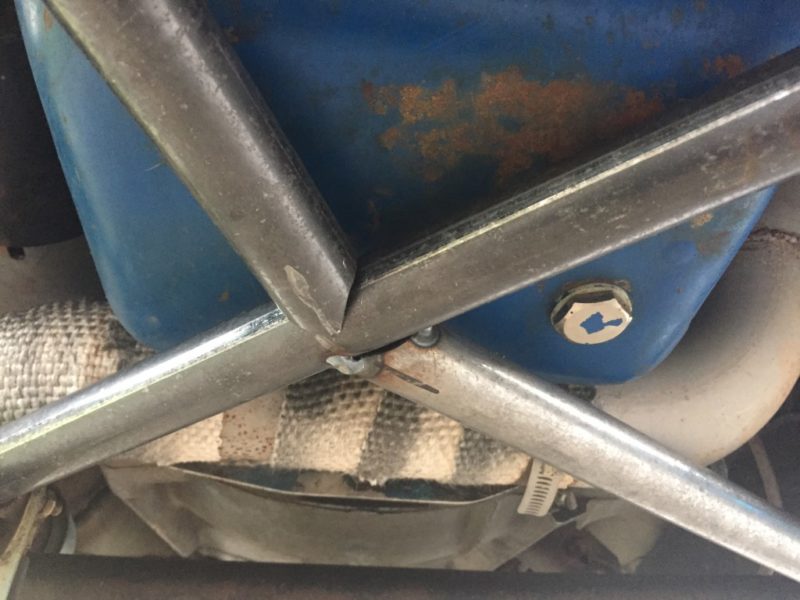 I welded as much as I could with the brace on the car so that it wouldn't bend too far out of shape, then removed it for the final welding. I am not a certified overhead welder. The welds are strong, but they are not pretty.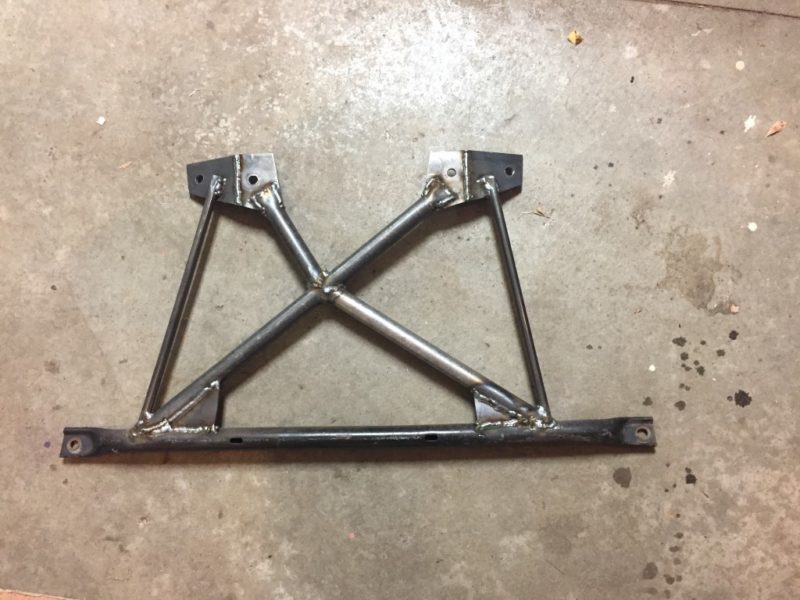 Then I primed and undercoated the whole thing.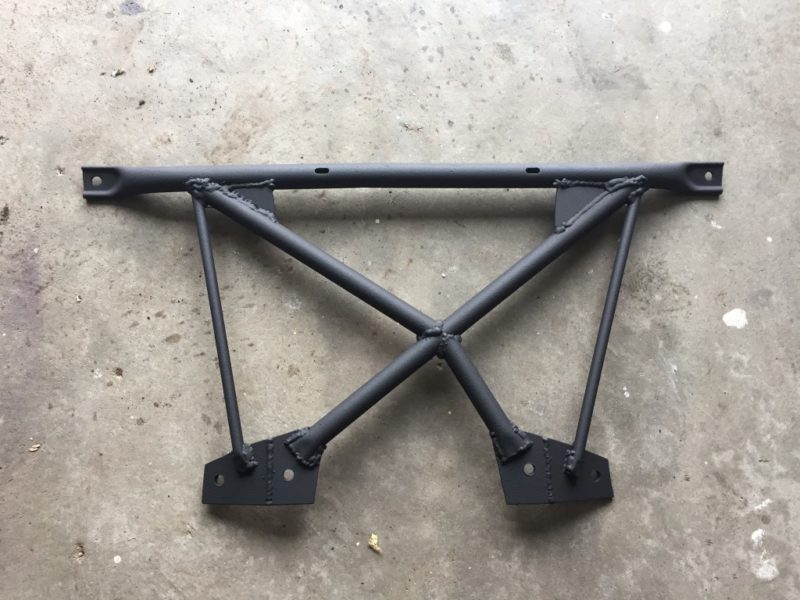 Well it turns out the subframe brackets did pull together slightly, so I had to enlarge the outermost holes just a little bit, then it bolted right up.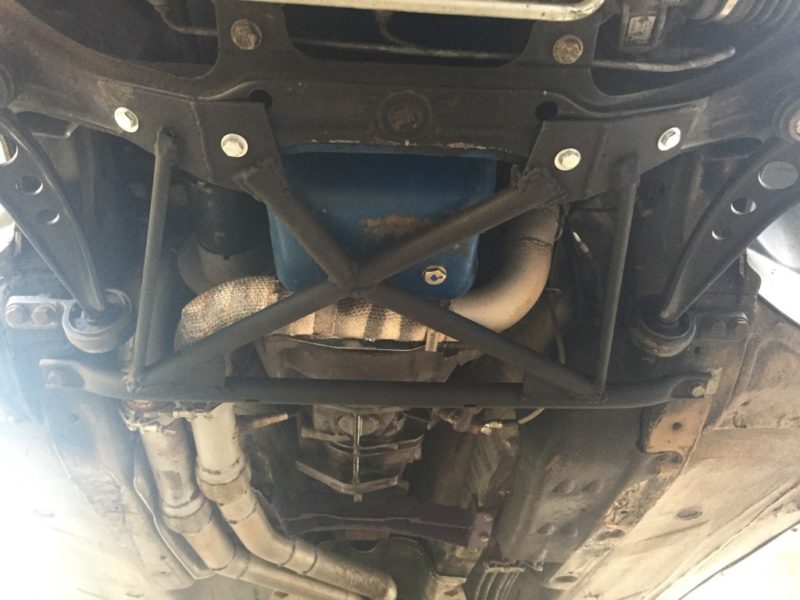 Okay, I've taken care of the bottom, but how about the top? I put together a tubing bender a while back and had just a little bit of 1.5″ round tubing left over. Let's see what we can do with it.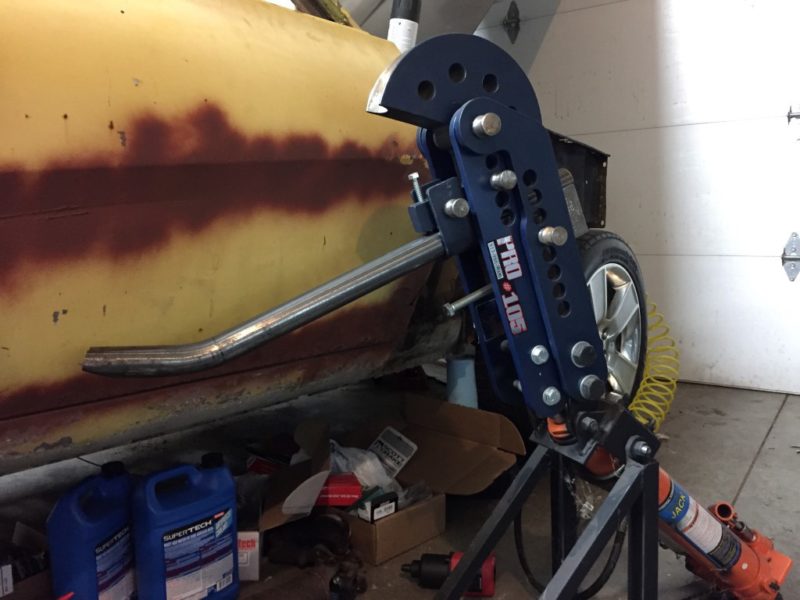 Then I used some of the remaining 1″ tubing along with some 1/8″ flat bar and a hole saw to cut out circles and make some nice tube mounts.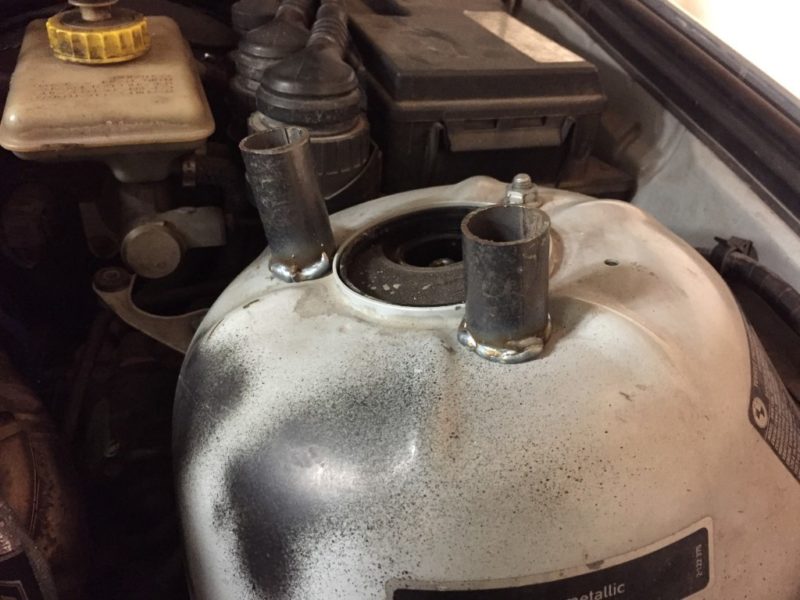 From there I placed the brace where I thought it wouldn't hit too many things and made the first leg from 1″ tube.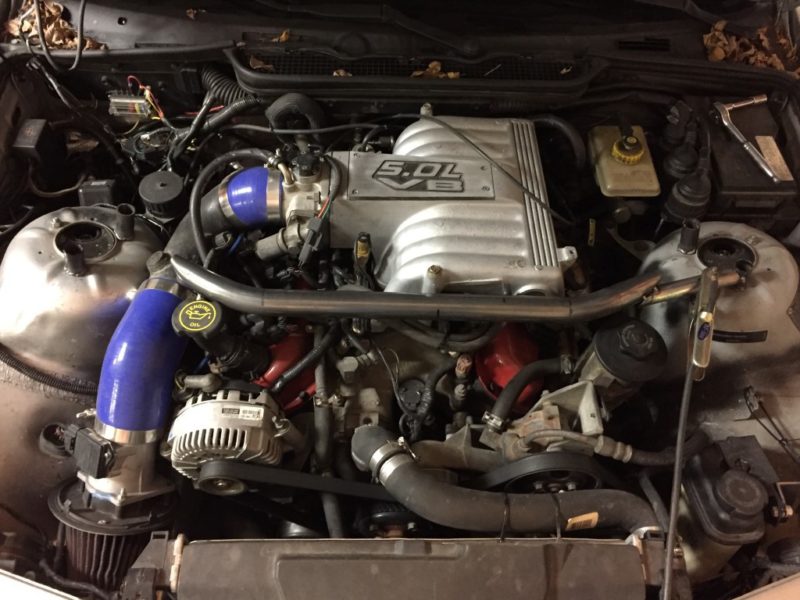 Repeat for three more legs and everything was tacked in place.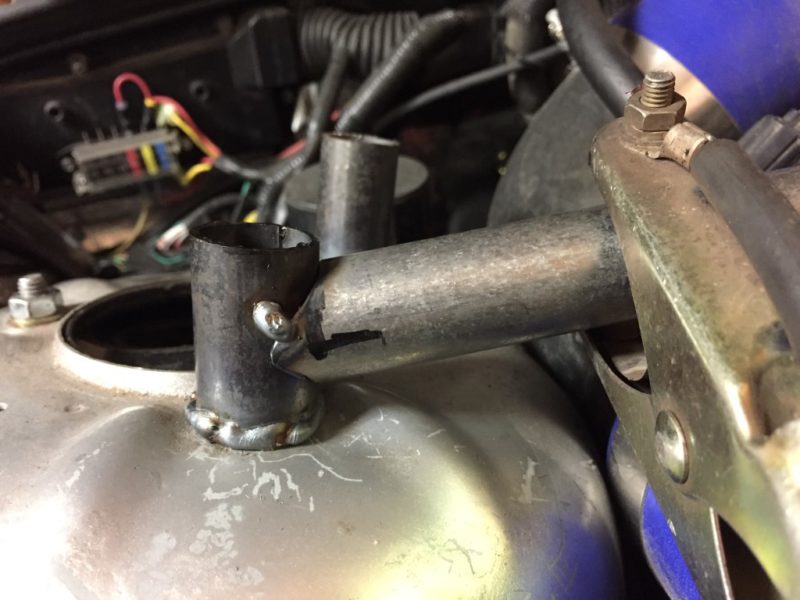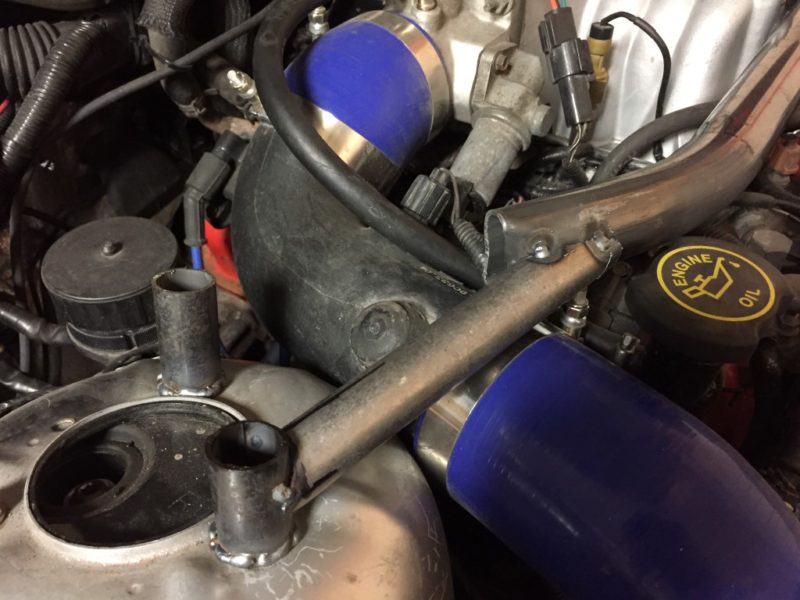 After once again welding as much as possible on the car, I pulled it off for final welding.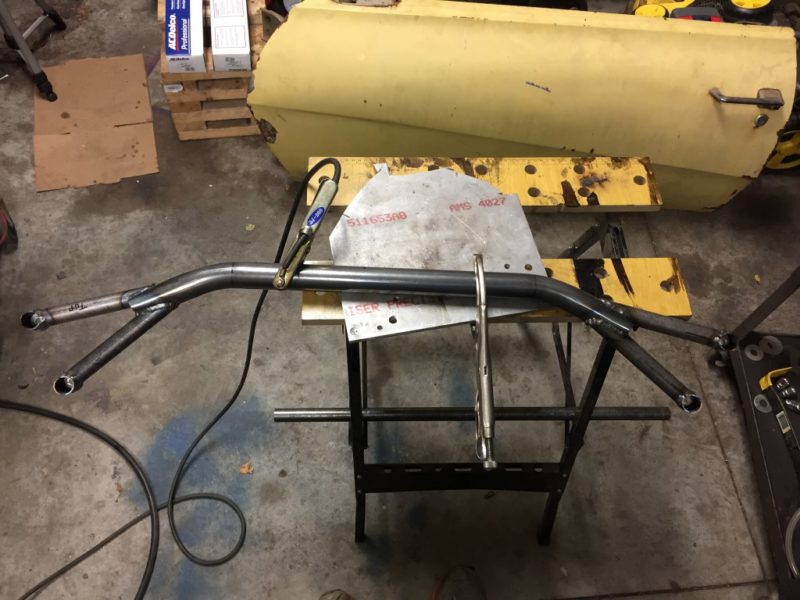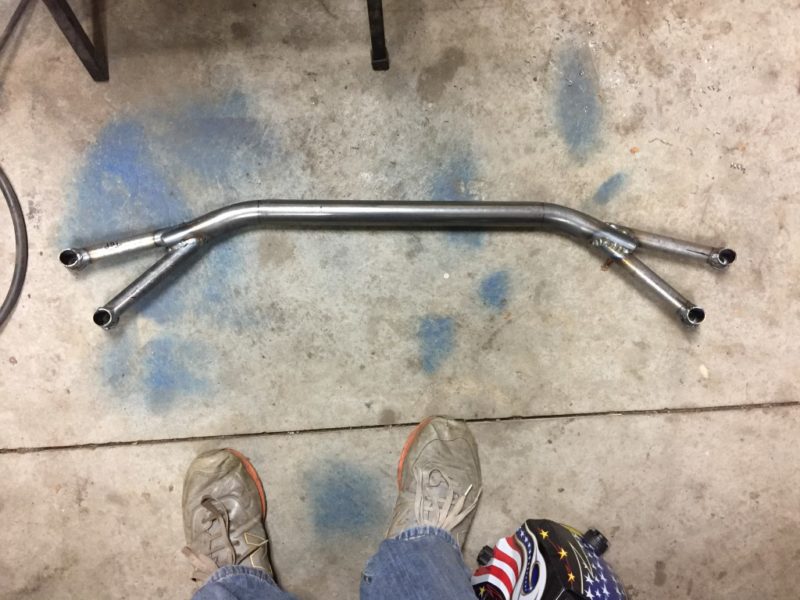 Again, it pulled a little and I need to drill out the holes a little wider to get everything to bolt up just right.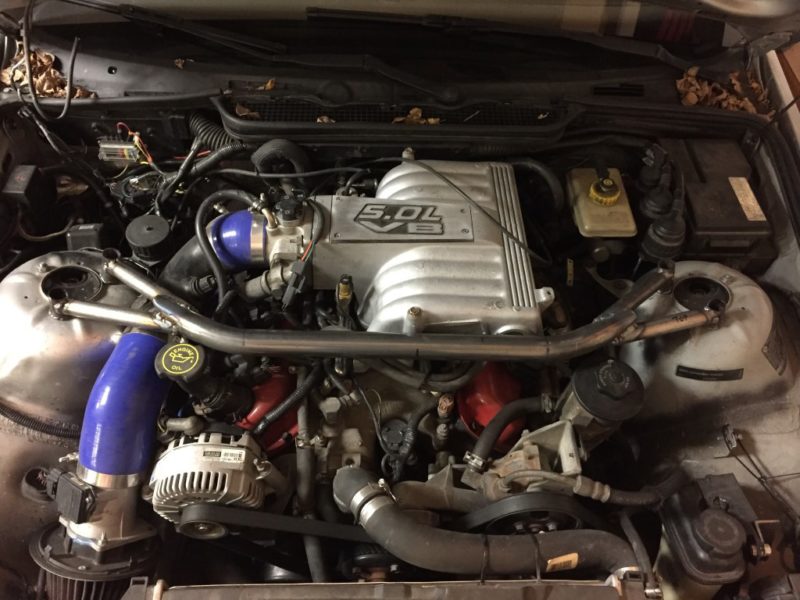 Clearances look good and it manages to miss the intake tubing, oil cap, intake manifold, and power steering reservoir, all by eyeballing it. Ouch, I think I pulled something patting myself on the back there.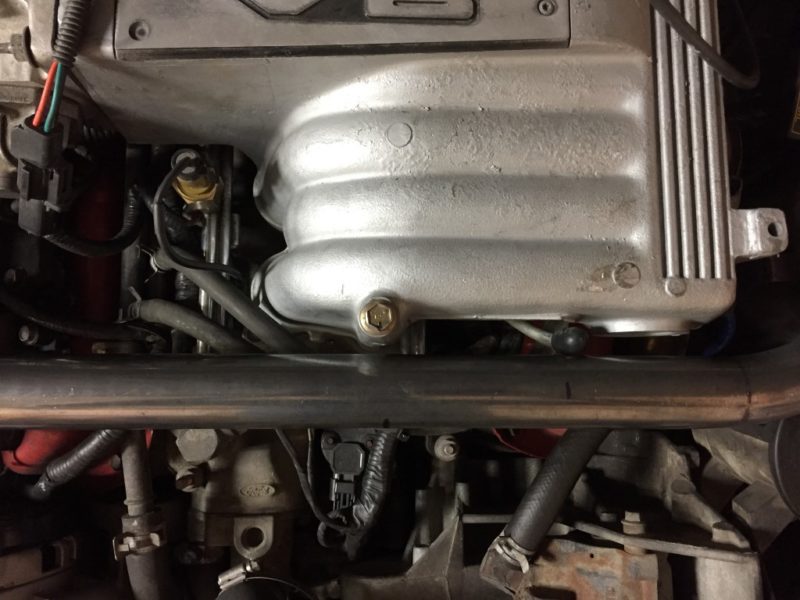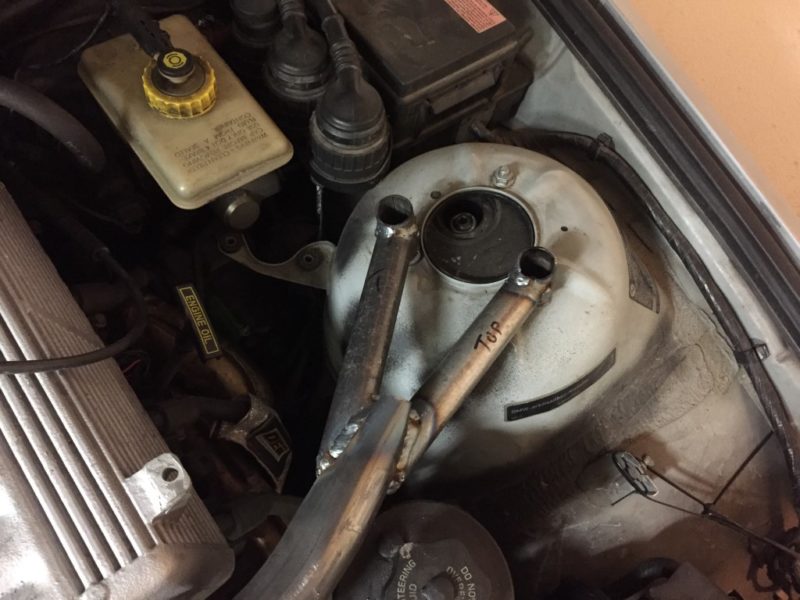 So the front was braced. How about the rear? I looked into it, but a rear strut brace doesn't seem to do much. The shock towers don't affect rear suspension geometry, and the panel between the rear seat and truck is a solid sheet of steel, so it maintains rigidity well. Building a brace probably wouldn't be worth the time, effort, and lost trunk space.
Okay, so what else can I do for cheap or free? How about weight loss! Running in XP means that I can do basically anything to the car without getting out of my class, so out go all of the seats.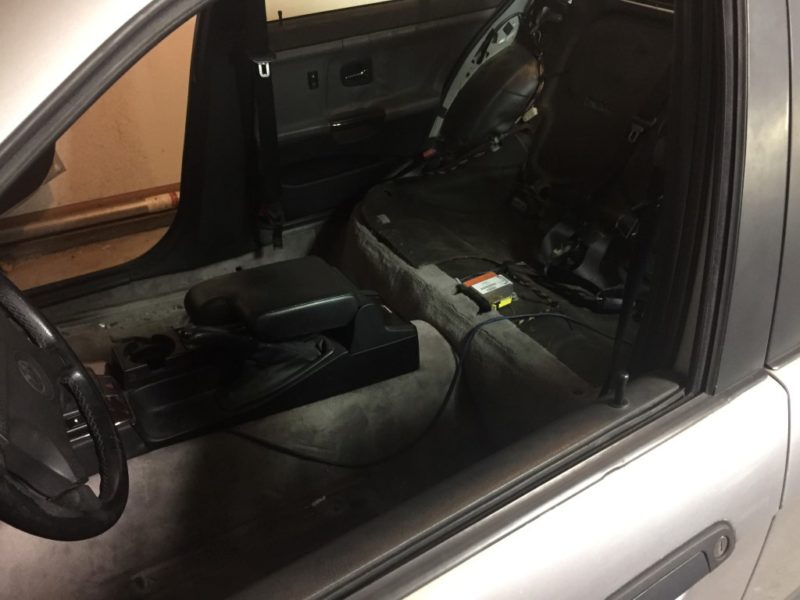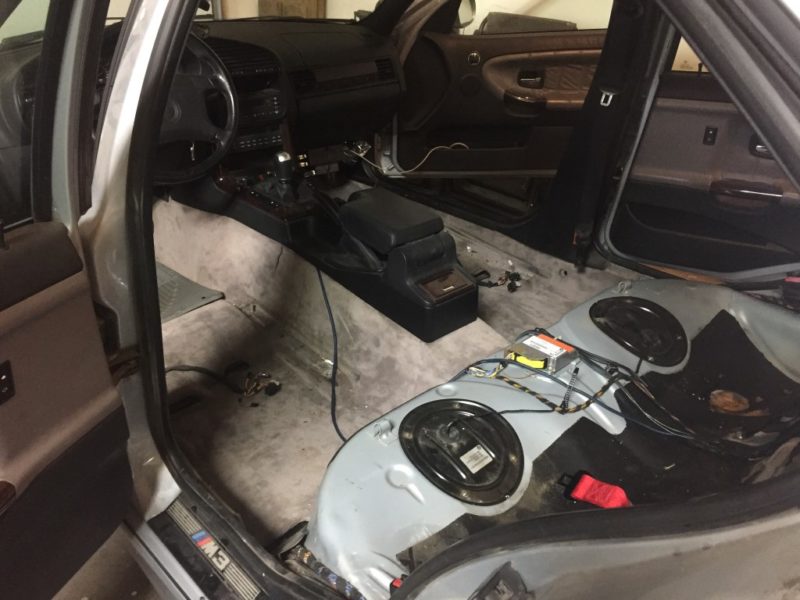 I weighed the heated power seats and 66lbs each.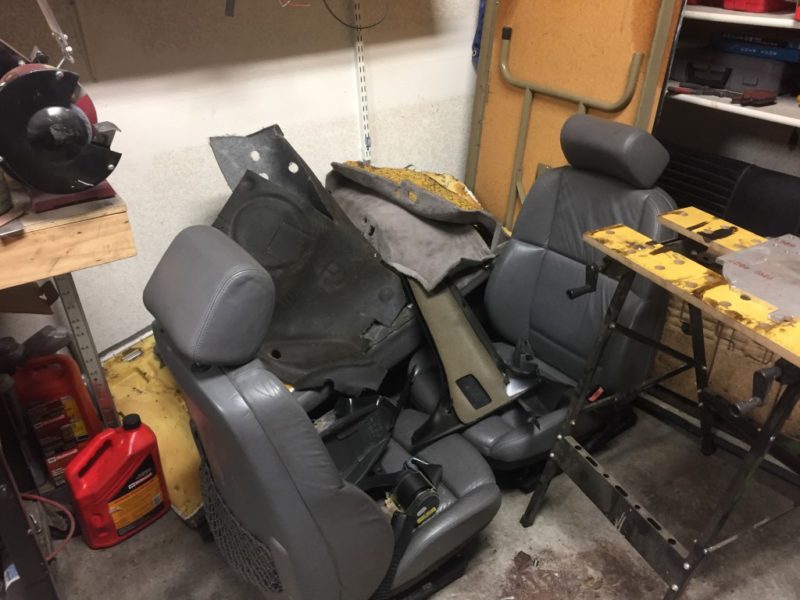 Along with the pads and junk from the rear, that's an easy 150+lbs. out of the car. But then where do I sit? Racing seat to the rescue! I built a racing simulator seat that you may remember from this video. That seat sat in my basement for almost two years before it finally clicked that I could use the racing seat as…a racing seat. So up from the basement it came, and I built a bracket to adapt it to the E36 mounting points.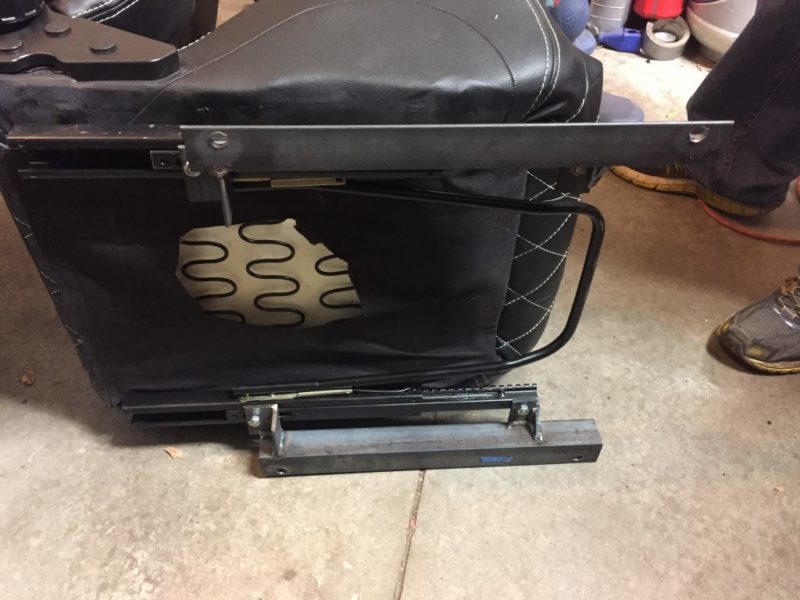 Here it is bolted in place, looking good.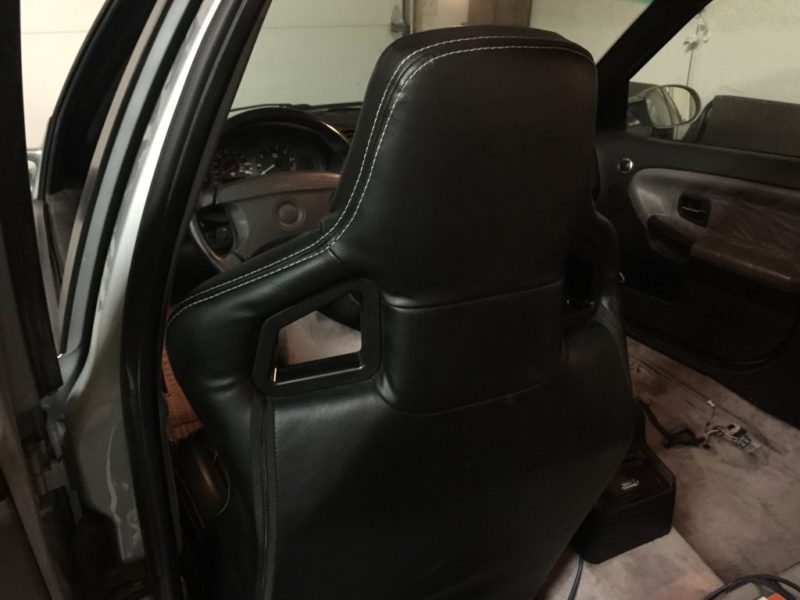 And now I'm ready to DOMINATE. Hahaha, just kidding, it got way slower.